Every business owner knows that success doesn't come easy. It takes hard work, persistence, and drive to achieve your goals. That's why it's so important to surround yourself with like-minded people who can provide support, guidance, and inspiration. At our recent Gold Circle Mastermind event, our team and members experienced just that. From business insights to personal stories of triumph, our event provided the perfect platform for attendees to feel inspired and driven to succeed.
The morning session led by our founder, Adam Stott, emphasized the importance of understanding the customer journey. He spoke about how truly knowing and understanding your customers' needs can lead to better product development, increased brand loyalty, and higher profits. He also went on to provide all the information needed to give our members the skills to create winning offers that would be irresistible to their target audience. This was a great way to start our day, setting the tone for the rest of the event.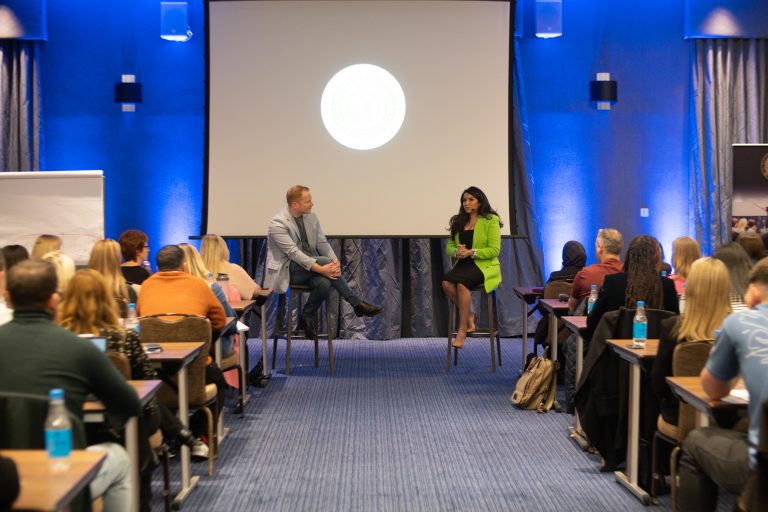 After an incredible morning and a lovely lunch, it was time for Adam to introduce our special guests. First to take the stage was Harpreet Kaur, The Apprentice winner, who shared her personal journey on the popular TV show. Despite the challenges she faced during and after filming, she was able to use the experience to develop the skills needed to grow her business. Her story was a reminder that even with such a remarkable investment, business success does not come easy and there are always obstacles to overcome.
"Take risks and don't be afraid to fail. Every failure is a lesson learned a step closer to success."
Our second special guest, Secret Millionaire Mike Greene, had an inspiring discussion with our attendees. He spoke about the importance of being authentic and true to yourself in both life and business. He reminded our Gold Circle members that the journey towards success is not easy, but that it's important to stay positive and motivated, even during tough times. His insights left our members feeling empowered and ready to tackle whatever challenges are thrown their way.
"If we break the word motivation down, it is your motive for action. Motivation is more than 70% negative. We are more driven by what we don't want."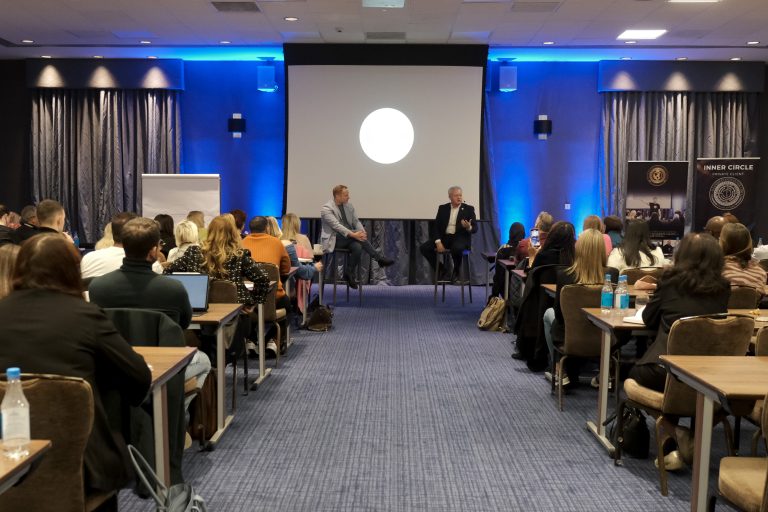 Throughout the event, attendees had the opportunity to connect with each other, share ideas, and build relationships. This sense of community and support is one of the key benefits of being a member of our Gold Circle. Networking is a powerful tool for business growth, and we're thrilled our members can take advantage of this opportunity. Members of ours often refer to the community as their 'business family' which goes to show just how strong those relationships form to be.
Overall, our Gold Circle Mastermind event was a huge success and saw our biggest turnout yet. From the informative morning session to the inspiring guest speakers, attendees left feeling energized and ready to tackle their businesses with renewed passion. We believe in the power of community, and we're proud to have provided a platform for our members to connect, learn, and grow. We are already looking forward to our Gold Circle event next month, and can't wait to see the continued success of our members.
Social Media Monetisation Unlocked
Learn a unique 4-step process to finally make money using social media and stop wasting money on ads that don't work.
Join our free virtual event, running twice a week.
Strat monetising your social media today!