Adam Stott on Talk TV calls for additional government help for SME's
In a recent appearance on TalkTV, Adam Stott, the founder of Big Business Events, joined host David Bull to explore the implications of the Institute of Economic Affairs' latest report on public finances and its potential ramifications for tax cuts. This discussion sheds light on critical economic developments and their significance for businesses seeking growth and prosperity.

In the dynamic world of business, staying informed about economic developments is crucial. The recent announcement by the Institute of Economic Affairs has sent ripples of excitement through the business community, as it suggests that public finances are in better shape than anticipated.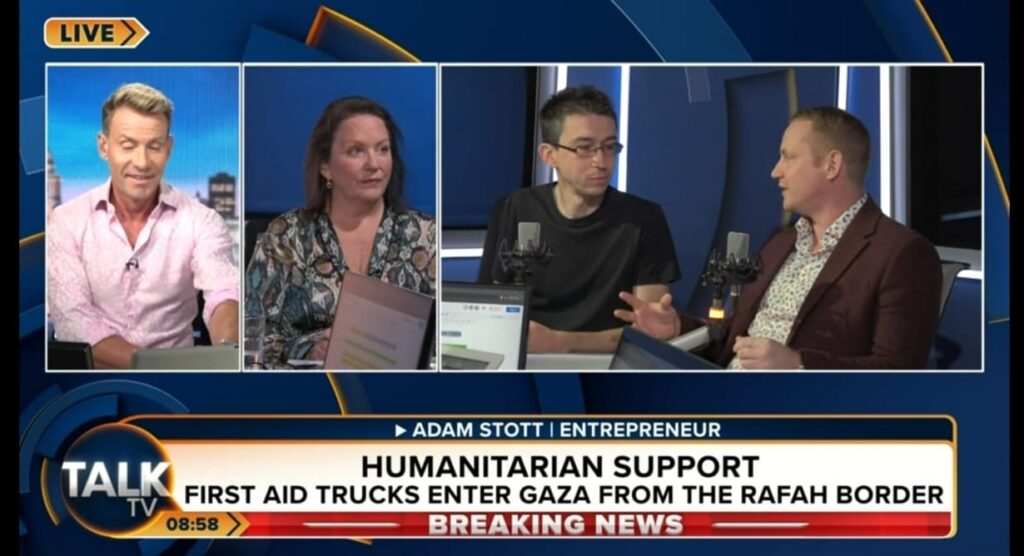 In addition to political topics, Adam also discussed issues of the day including the humanitarian effort and support for SMEs and was particularly passionate about strategising economic revitalisation through bolstering small businesses.
With national debt plunging £20 billion below forecasts and whispers of impending tax relaxations, Adam spoke of intensifying support for businesses.
– What tax relief do you think will propel entrepreneurial spirit and corporate reinvestment?
– Is it a slash in VAT, a cut in corporation tax, increased employment aids, or perhaps another proposal?
– How do you think governmental backing can escalate business confidence and fuel our economic engine?
The clip below contains a clip of Adam Stott on Talk TV discussing support for businesses, particularly SME's.
You can find out more about Adam on the official Adam Stott website.