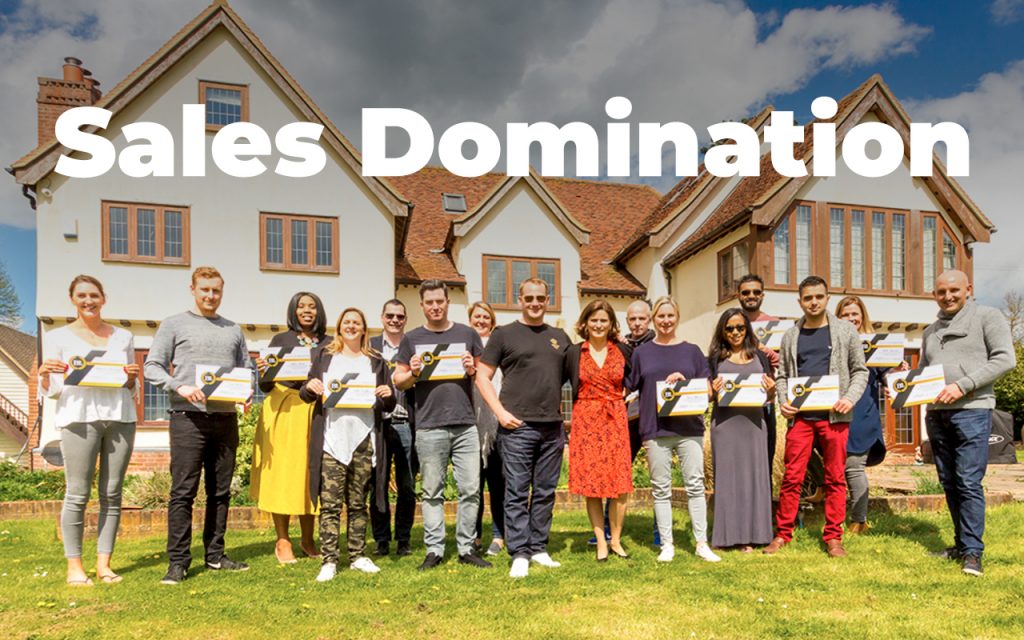 3 day intensive training course, for just...
Interest Free Finance Available
with our Sales domination event
Adam spends 3 FULL Days training with you to become a salesperson that dominates in your field
Training is exclusively with Adam over 3 full days meaning you leave a new person with an array of sales techniques that guarantee growth3-days of training and exercises to improve your sales techniques – no matter what stage you are at.
Grow your business by a minimum of 30% over the next 12 months or come next time for FREE, major guaranteed return on investment.
Tried and tested sales strategies that Adam has used to grow his career, businesses, sales teams, sales management teams.
Find out how you can build a sales-based empire that keeps on growing . If you want to increase sales or want a full business turnaround this is a must.
Limited to 10 people, Adam will spend time assessing your business, your sales pitch, your sales systems and even show you live how to sell your product, video recording of this included.
We will be videoing your sales pitch and dissecting every part to ensure you become a salesperson that dominates, no matter how great at sales you currently are or even if you are a complete beginner.
Change your sales results forever
Contact our team today using the form below